Is a unique website where you can select recipes by allergies, ingredients or even the name of your favourite dish!
EatSmart is very user friendly. No registration is necessary. If you would like to have the history of previous searches and favourite meals saved you can register using Gmail Account.
There is a list of allergies you can select from: Gluten Free, Peanut Free, Seafood Free, Sesame Free, Soy Free, Dairy Free, Egg Free, Sulfite Free, Tree Nut-Free and Wheat-Free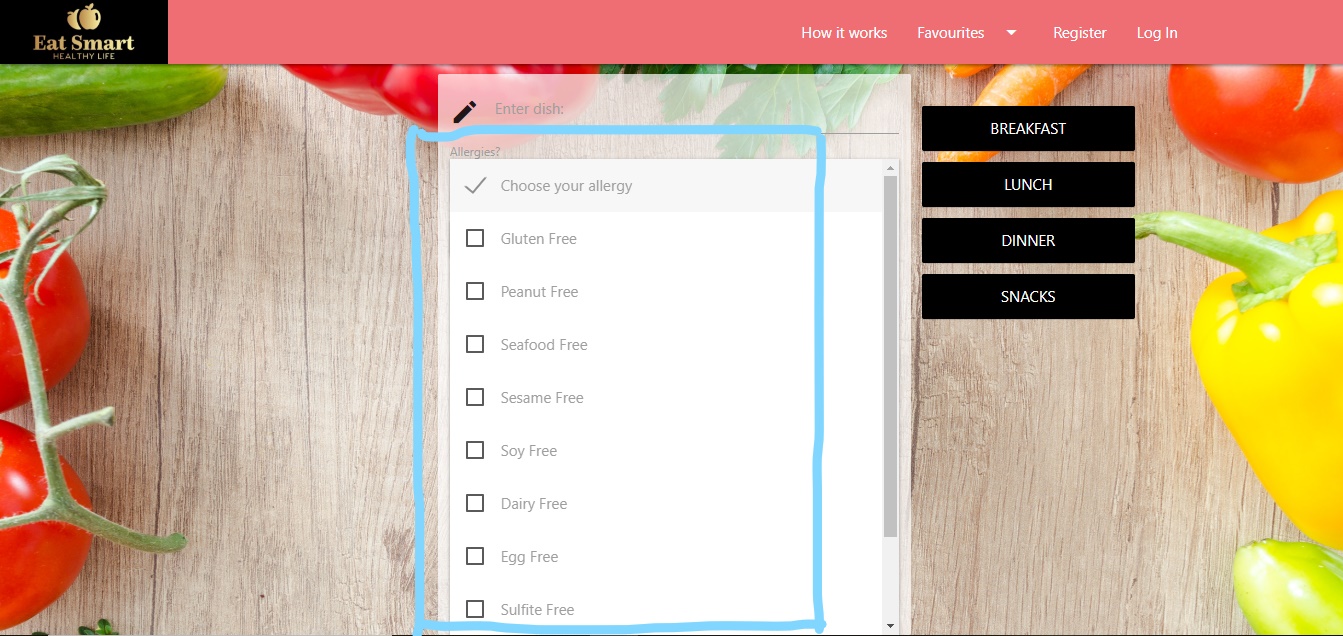 On the left side will appear the possible options for the recipe.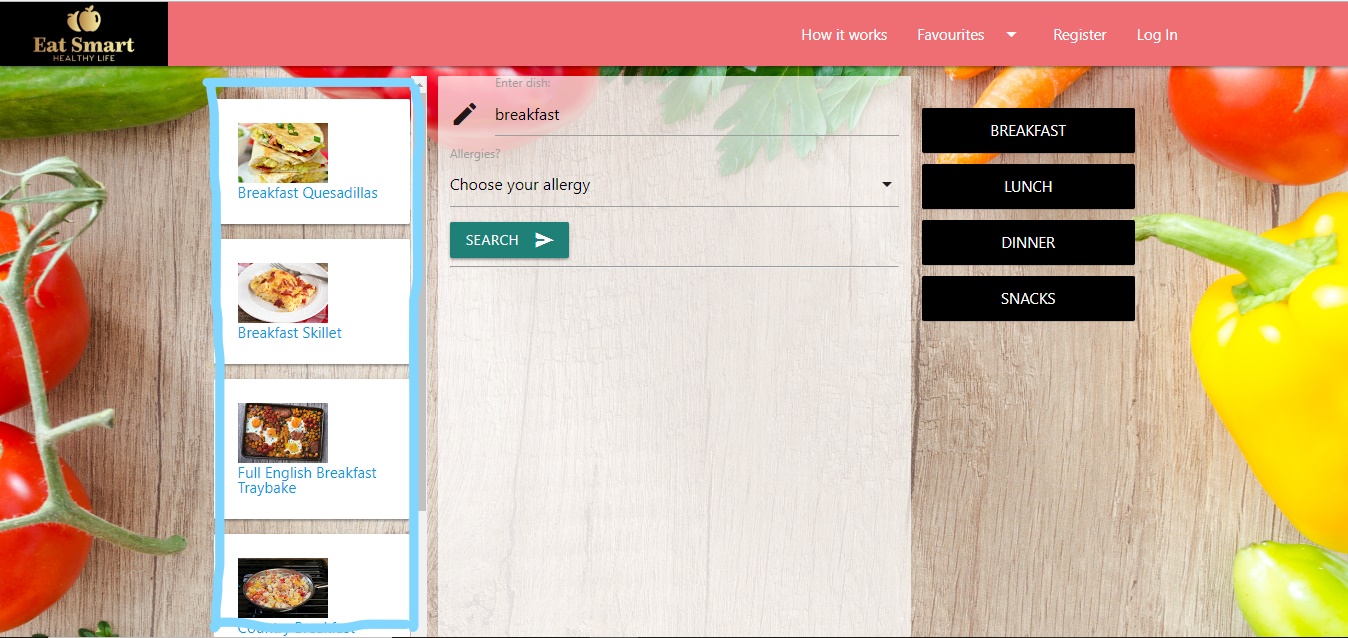 You can select the recipe by clicking once on the recipe's title and your selection will appear in the middle.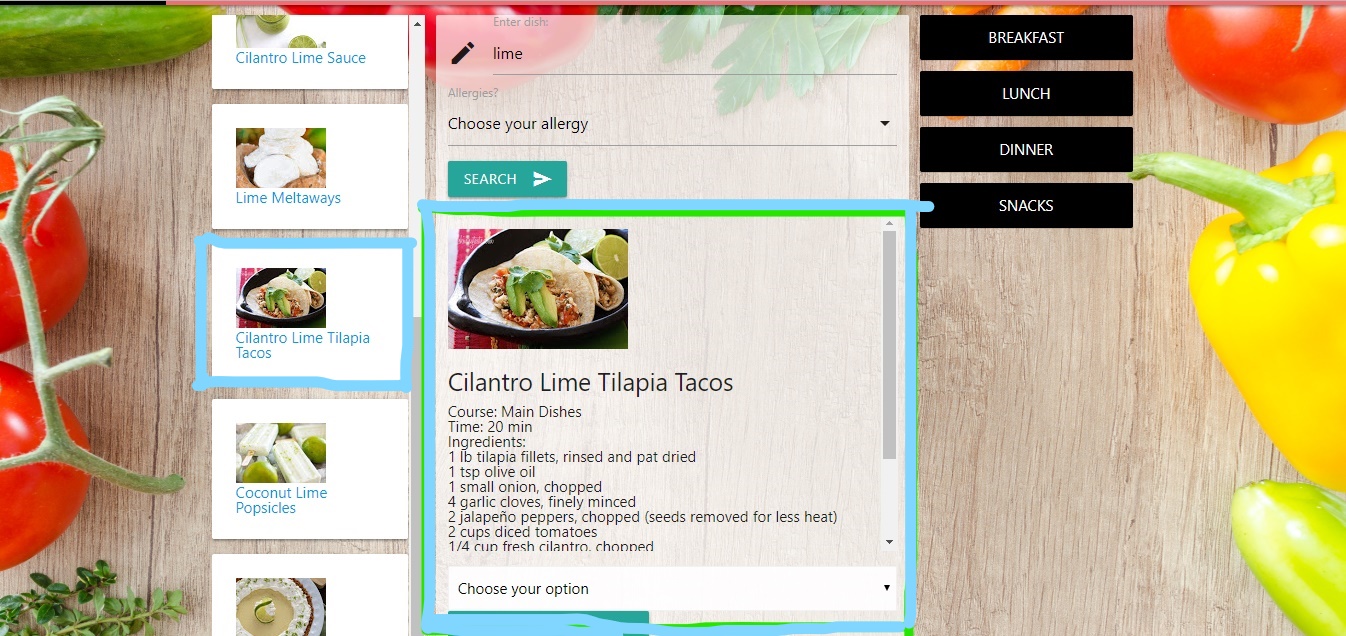 You can choose from breakfast, lunch, dinner or snack and it will appear on the right side of the screen.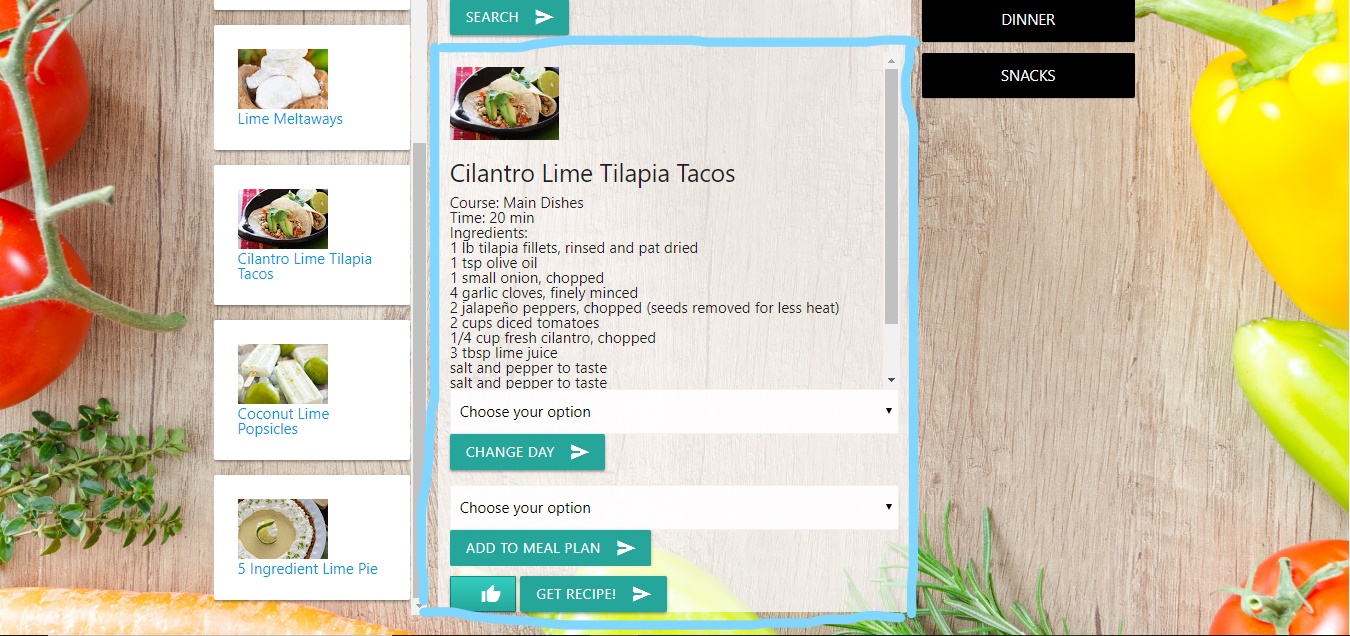 Enjoy!